Fascinated by the openness and the countless opportunities, Kristina Paleafei already knew during her semester abroad: She wants to go back to Hawaii. After graduating as a Global Brand & Fashion Management student, she now lives in paradise on the island and, after working for Google, now works at ISM's partner university Hawaii Pacific University.
Kristina, you completed your Bachelor's degree in Global Brand & Fashion Management in 2018. How did it come about that you went to Hawaii afterwards?
That's actually a pretty crazy story. I was at ISM in Hamburg and enrolled in the Global Track, which is 7 semesters. I spent my first semester abroad in the 4th semester in Rome, at the American University of Rome. After that, I looked at where I could spend the 7th semester. I had always wanted to go to the United States. During the application phase, the International Admissions Counselor of Hawaii Pacific University was at ISM and I had the opportunity to have a 1:1 conversation with him. This conversation gave me the final boost of motivation so that I wanted to pack my bags and go abroad. A short time later, the time had finally come and I was allowed to fly to the United States for the first time - my long-awaited dream!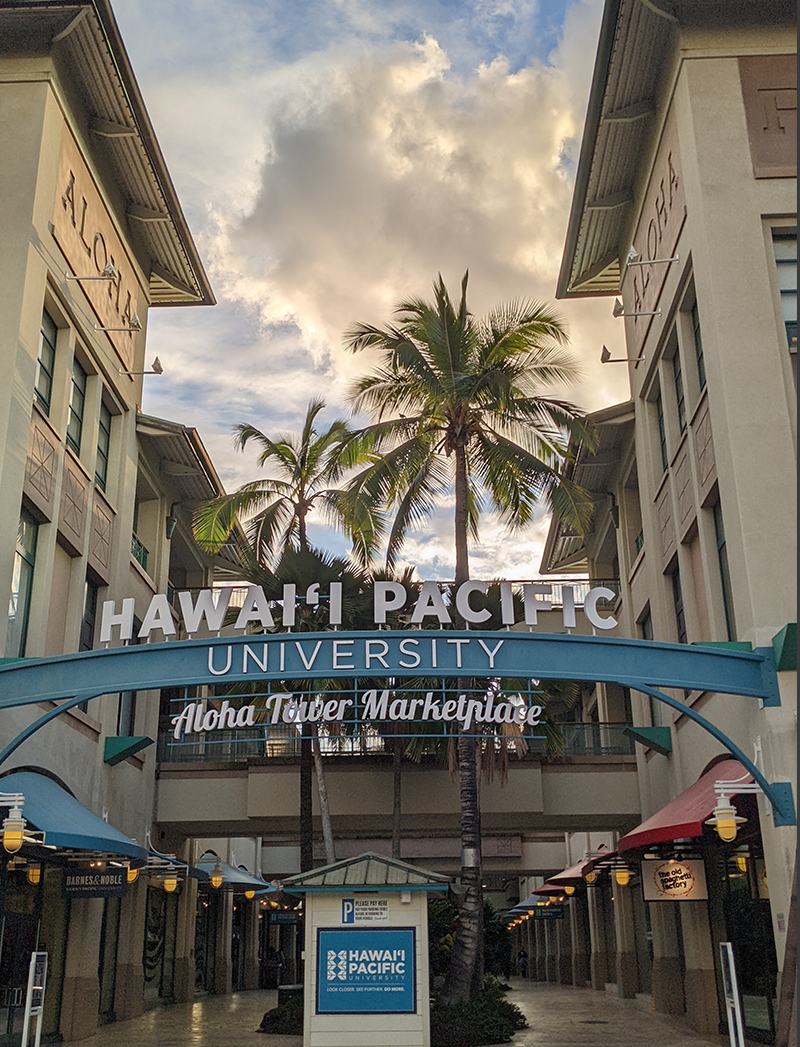 Have you always wanted to live abroad? What motivated you the most and what perhaps also worried you?
Yes, I've actually always wanted to go abroad because I feel that there are simply more opportunities and possibilities abroad. Especially in the United States, you have the chance to be seen, to be promoted and to move up - even at a young age. Whenever I've looked at companies in Germany, I've seen how hard it is to move up, and that sometimes you have to work for decades to get on the board. In the United States, everything happens much faster, and if you're good and the company sees potential in you, there's absolutely nothing standing in the way of advancement, and you can sometimes make a career leap in your first year. The work atmosphere is just different and everyone is more open to new ideas and changes. One concern is that you're so far from home and can't just return to your familiar surroundings. You have to establish a whole new comfort zone and have no guarantee that it will be good. You don't know your way around and you don't know if you might fail and there's no one there to catch you. But that's what encouraged me to step it up even more, because I want to prove that you can go far as an international in the U.S. That's my goal and I'm going to work for it.
How was your career start in the United States?
During my master's studies, I worked as a "Graduate Assistant" in the "Office of Study Abroad and International Exchange Programs". This position was something like the International Office at ISM. The office where ISM students go to for information about partner universities and to plan their semester abroad. That's exactly what I did with the HPU students. I met them, answered all their questions about a semester abroad, and helped them put together their application materials. It was a lot of fun because I was able to give everything back - my experience with a semester abroad and adjusting to a foreign country. I also talked to students interested in spending a semester abroad in Germany and was able to give them a lot of insights. I also did an internship in my 3rd master's semester at a consulting firm that specializes in family businesses. I worked there as an intern in all areas. I enjoyed getting a taste of family businesses and seeing the challenges they face.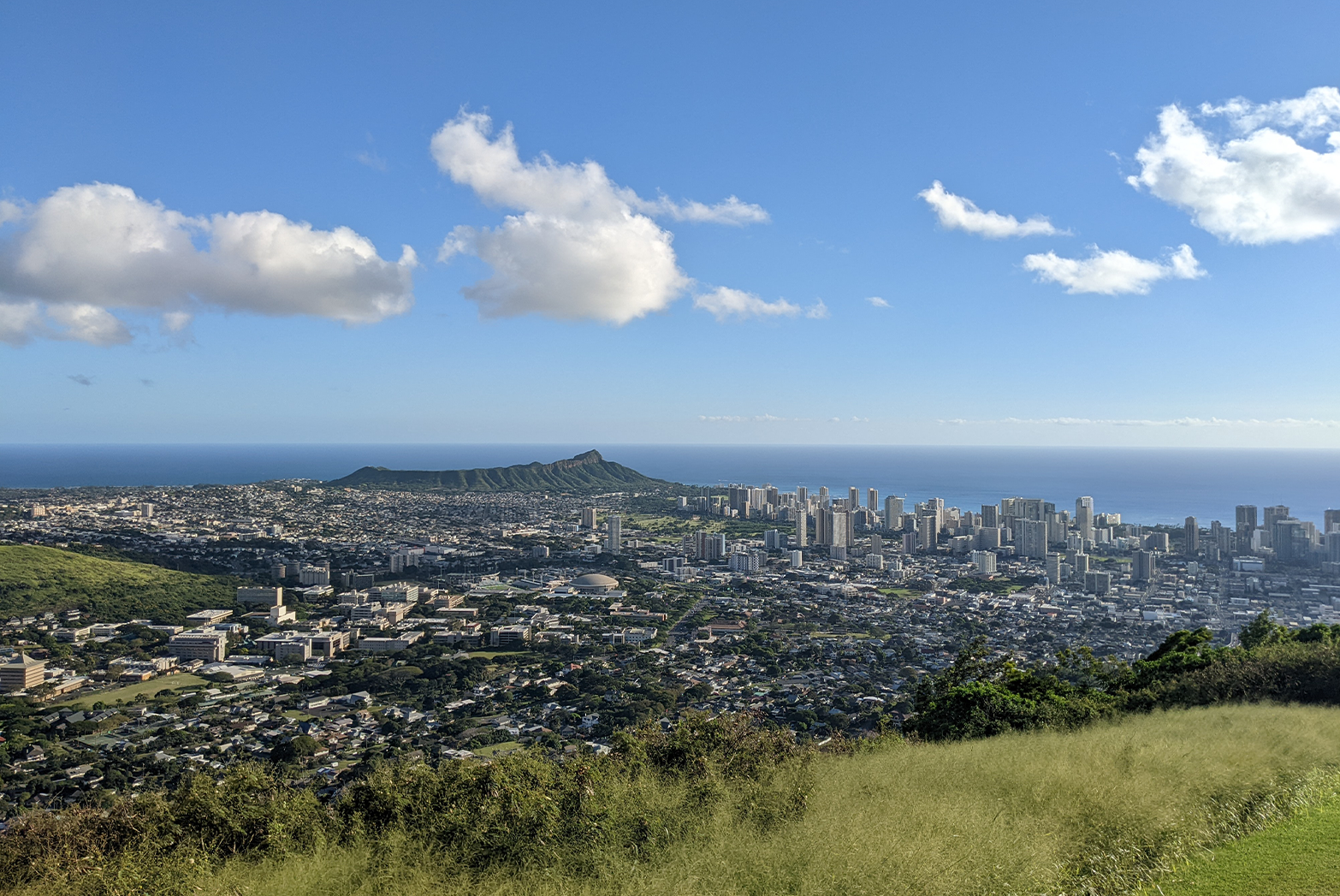 Most recently, you worked as a content reviewer at Vaco for Google. What was your job like and what are you doing today?
I worked at Google through Vaco. Vaco is one of the companies that places contractors for Silicon Valley companies. I worked in Search Ads and reviewed all ads based on the guidelines set up by Google. I was part of the English/German/Russian team and received about 800 ads a day, both text and image ads, which I reviewed for various characteristics. Recently, however, a new role has opened up for me that I am on fire for. I have returned to Hawaii Pacific University to serve as the Associate Director of Admissions. In this position, I represent HPU to high schools in Hawaii, California, Texas and Arizona. In German, this can be equated to an academic advisor. My areas of focus include transfer and nursing students. Transfer students are those who want to change universities during their studies. For this, I check their transcripts and see which courses can be recognized here. Especially in the U.S., there are many high school graduates who go to community college first and then to university. Nursing Students are the same as nurses and doctoral assistants. The point is that students have to have completed certain courses in order to start the Bachelor of Science in Nursing at HPU. This degree program is extremely popular, but it's also extremely hard to get in and we look at a lot of factors. My day-to-day activities include going through applications, accepting or rejecting students, holding info sessions or preparing events. I really enjoy working with students and helping them choose the right university.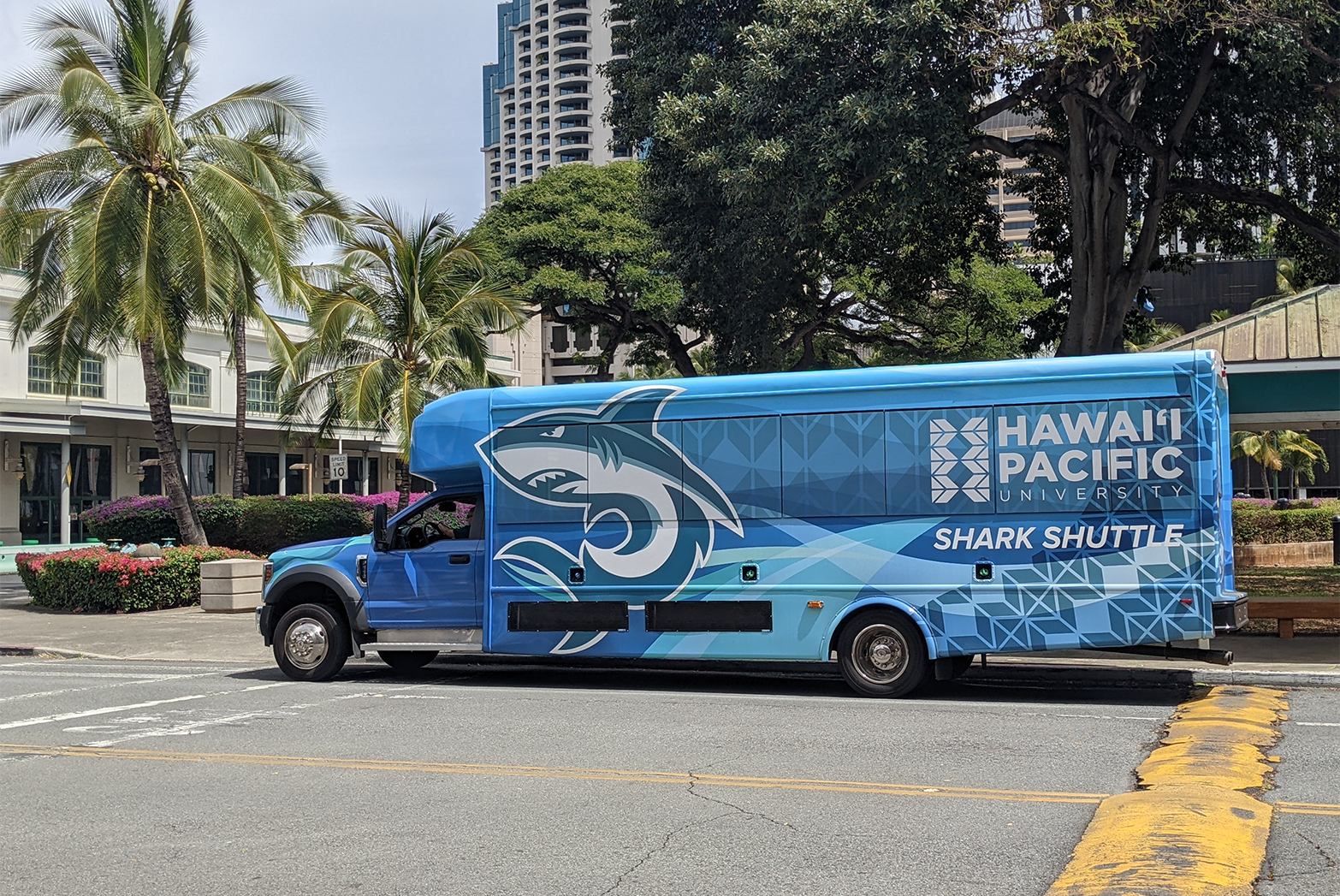 What excites you most about Hawaii? What is your life like aside from your job?
I don't think there is anything in particular that excites me about Hawaii. It's just the whole package. I feel comfortable and very happy because I have made a life for myself here. Of course, the weather plays a pretty big role. Also, it's great to be out in nature and no matter where you look, you either see mountains, palm trees or the ocean. It's actually true that there is the "Aloha Spirit." People are happy all around and they radiate that. Of course, life here is also extremely expensive, but that is the price you have to pay for a life in paradise. Away from work, I actually don't have too much time for anything, because I just work a lot. I still try to go to the beach from time to time, go on hiking tours or swim in the ocean. Otherwise, I also like to stroll the streets. I actually talk a lot with German ISM students who are about to come to HPU. I enjoy that extremely much as well.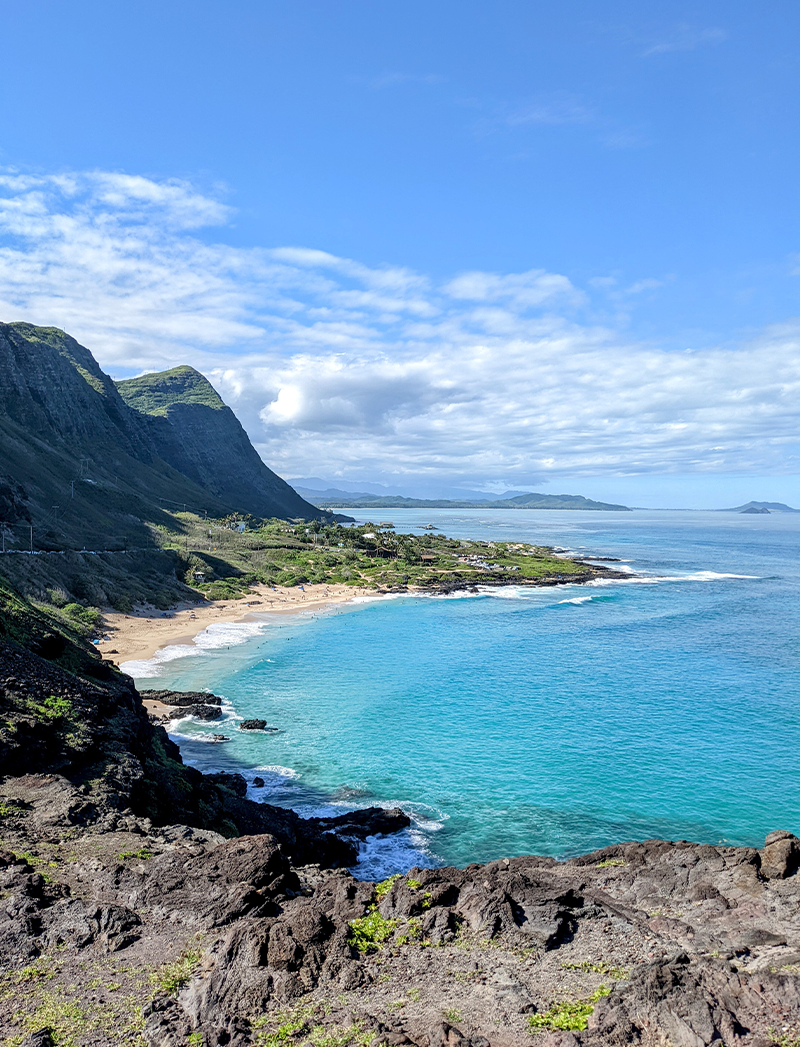 Thank you for sharing your insights into your work and life in Hawaii, Kristina.